Aluminum alloy has been used in shipbuilding for more than one hundred years, especially in recent years. Aluminum alloy has been applied in various types of ships. The United States, Japan, the United Kingdom and the former Soviet Union have long regarded aluminum alloy as one of the main materials of ship structure. There are more and more kinds of
marine aluminum
, such as:
marine grade alulminum plate
,marine grade
aluminum elbows
,marine grade
aluminum tread sheet
etc.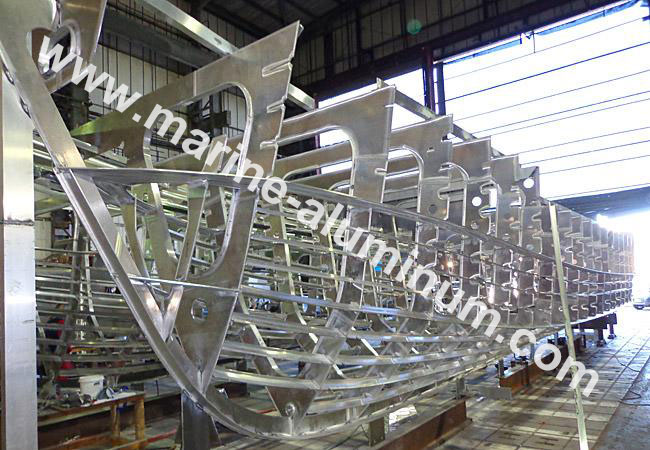 At present, Japan has more than 100 companies are building aluminum alloy high-speed ships, passenger ships and fishing boats, the total number of aluminum alloy ships has exceeded 2500 ships,there are about 1000 ships, such as aluminum alloy passenger ships and scientific survey ships built in northern Europe, France and australia.

So, what are some of the marine aluminum?
1. It can reduce ship weight, increase speed, reduce fuel consumption, can improve the ship length width ratio, increase stability;
2. Good corrosion resistance, can increase the service life of the ship;
3. It has good formability, easy cutting, stamping, cold bending, forming and cutting and so on. It is suitable for streamline of hull;
4. The welding performance is good, the elastic modulus is small, the ability to absorb impact stress is large, and it has greater security;
5. Materials are easy to obtain and recyclable;
6. Good low temperature performance, suitable for low temperature equipment.