As an aluminium-magnesium alloy, 5154 marine grade aluminum plate sheet combines moderate-to-high strength with excellent weldability. 5154
marine grade aluminum plate sheet
is commonly used in welded structures such as pressure vessels and ships.It can be cold worked to produce tempers with a higher strength but a lower ductility.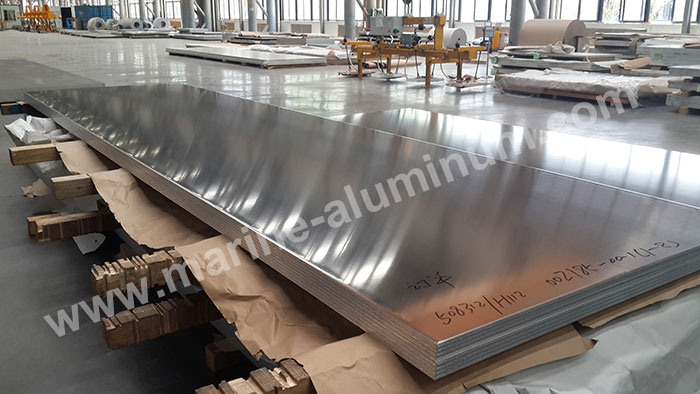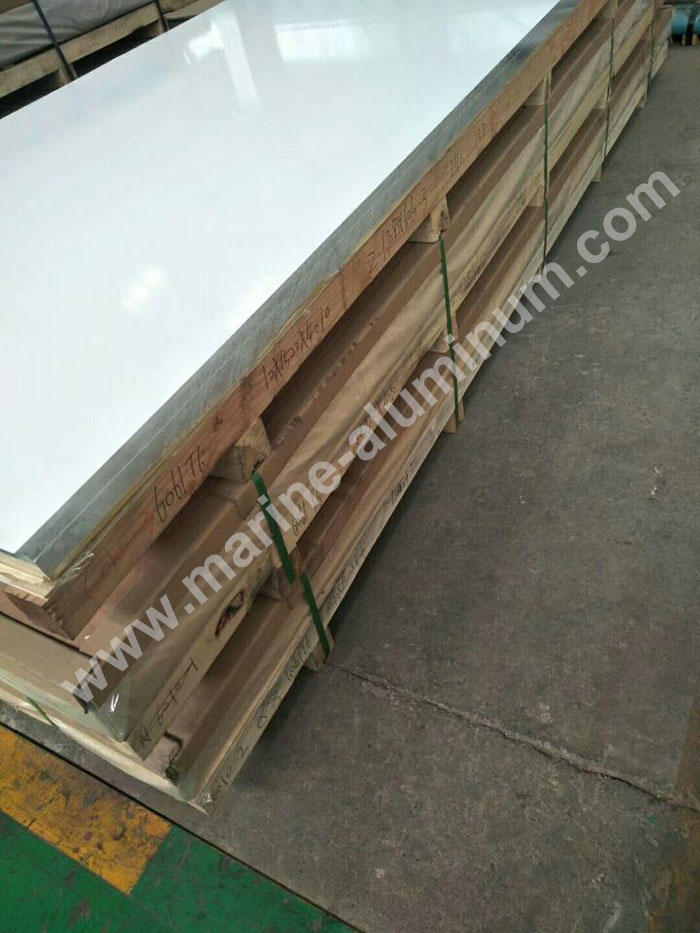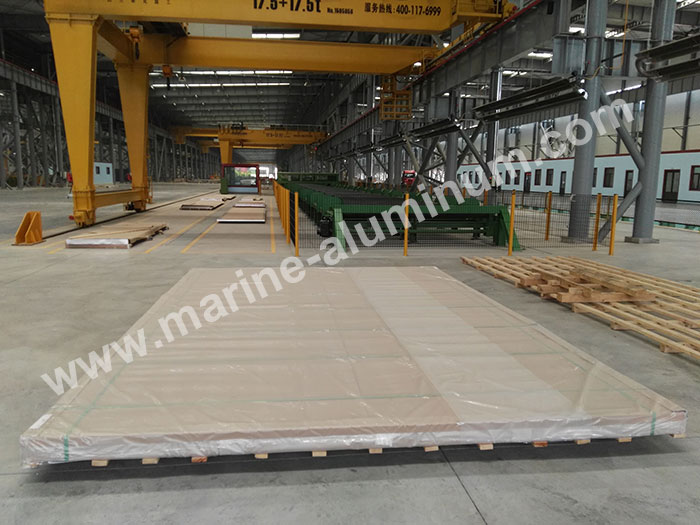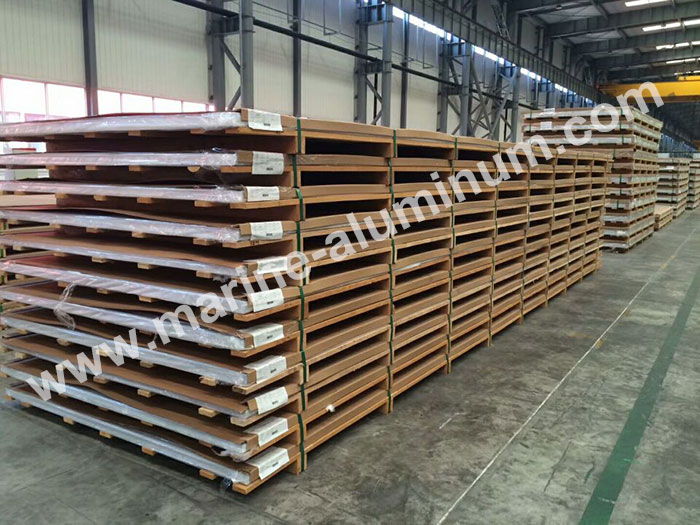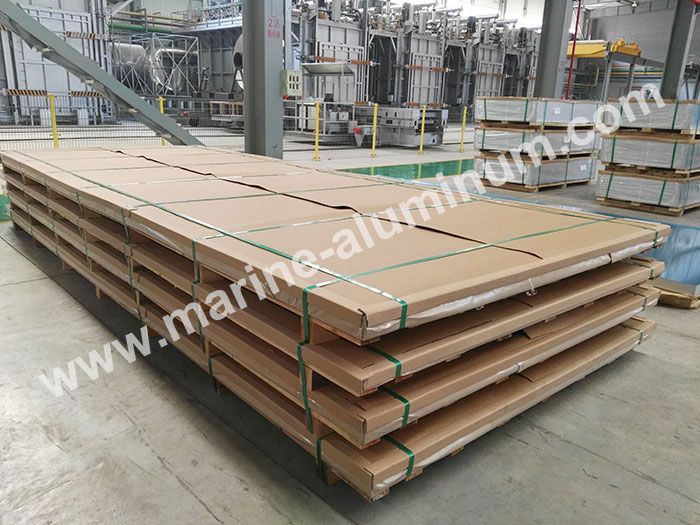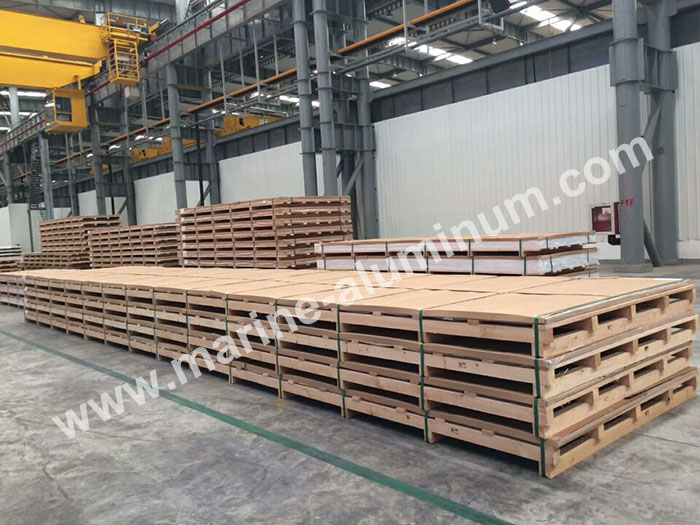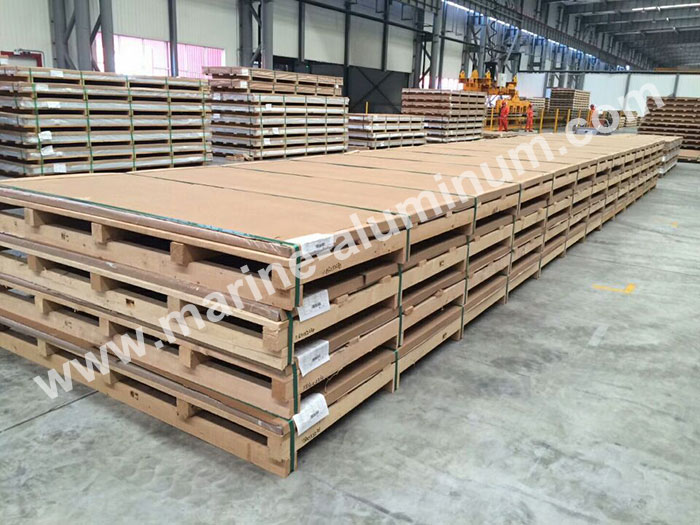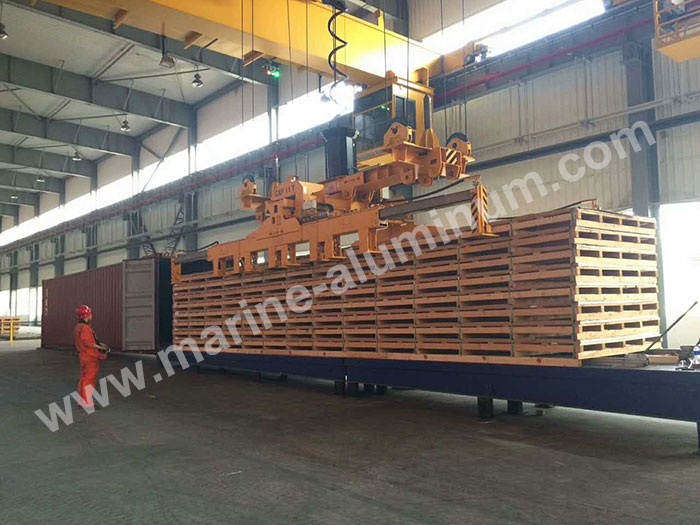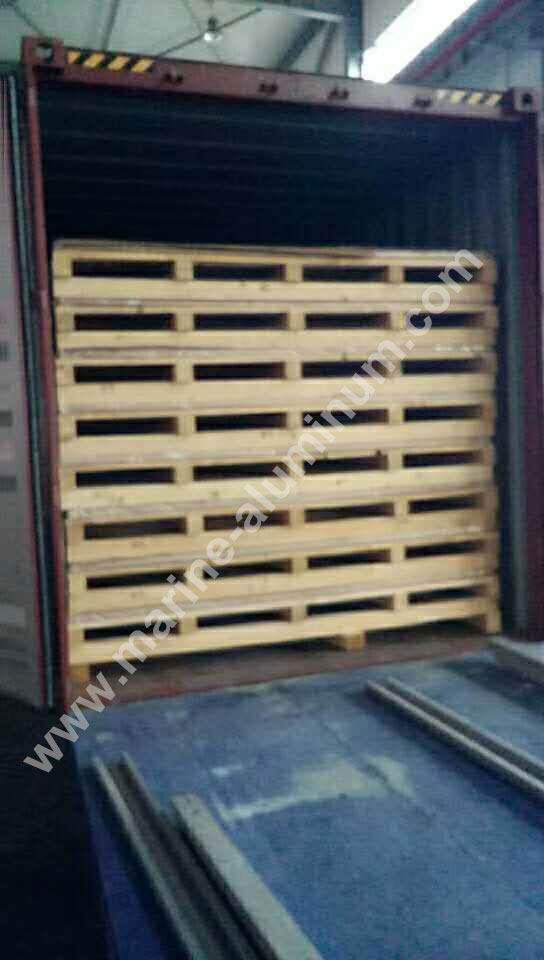 Alloy Grade: 5154
Temper: O, H111. H112, H24, H32, H34, H36
Dimensions: T(1.5-120) X W(1000-3100) X (1000-13000)mm
Certificate: BV /DNV /ABS/Lioyds
Applications: Aluminum is the material of first selection of designers in high-speed ship, such as express ferries, LNG spherical tank type fluid reservoirs, hydrofoils, offshore working ships and yachts, and is widely used to shipboards, bottom plating, portholes, carrier plates and side plates of ship containers, etc.
Product Features: Long width, anti-corrosion, small elastic modulus, easy to welding, easy processing, without low temperature brittleness as well as non-magnetic.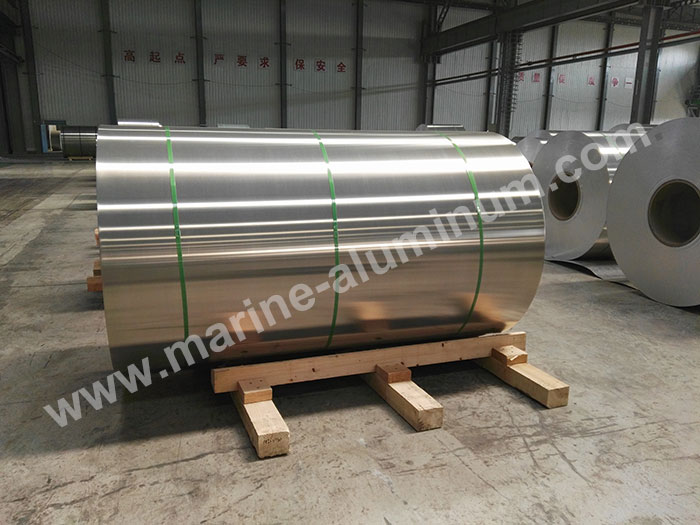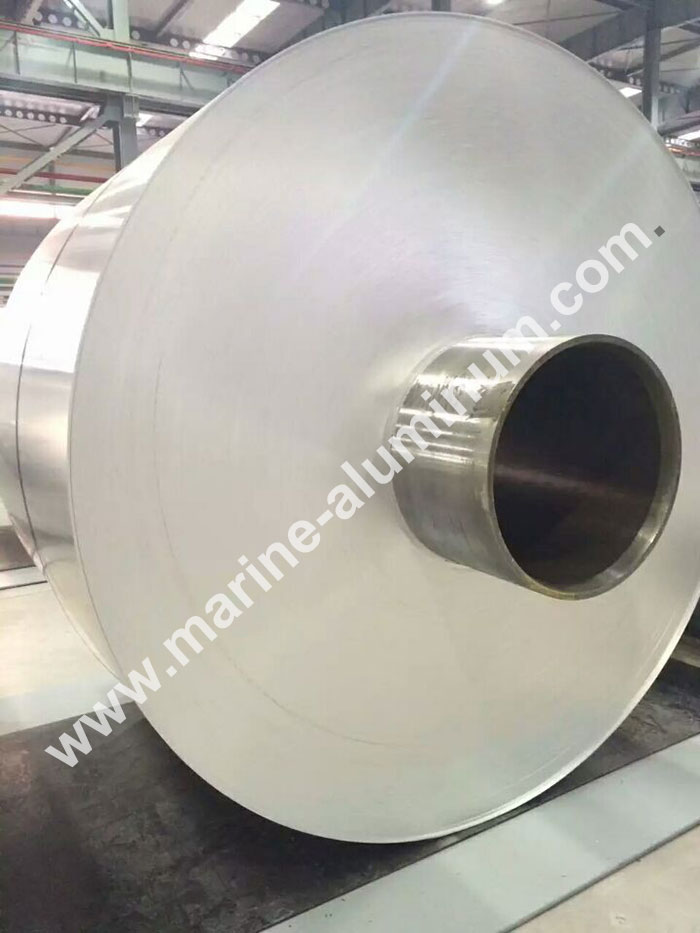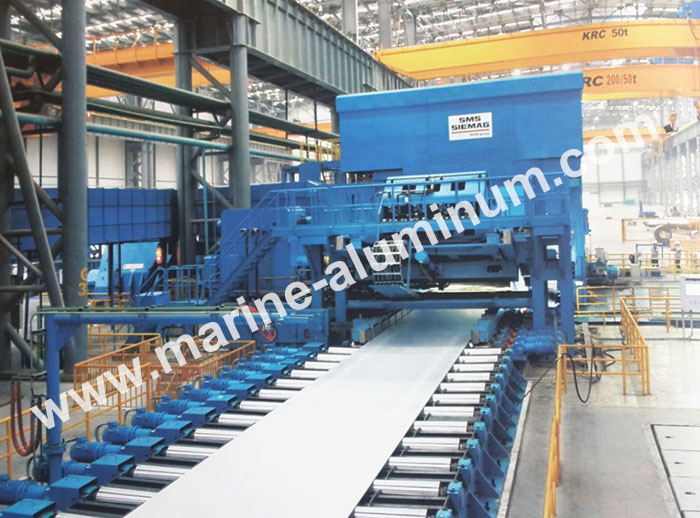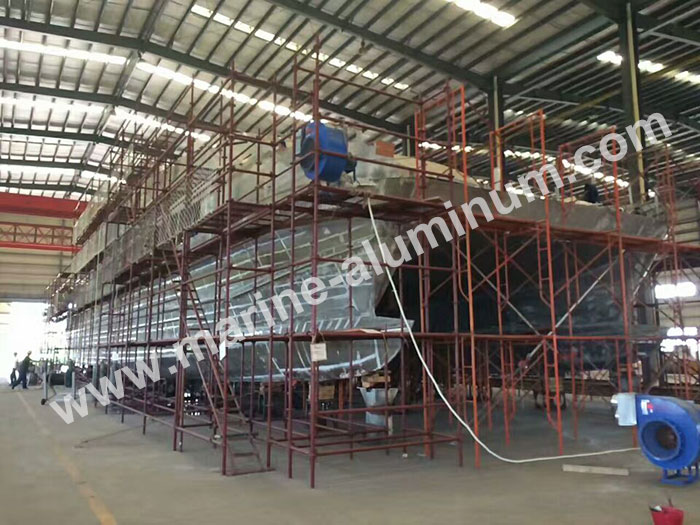 5154 marine grade aluminum plate sheet
Alloy
Si
Fe
Cu
Mn
Mg
Cr
Ni
Zn
Ti
Ga
Others
Alu
Each
Toal
5154
0.5
0.50
0.1
0.5
3.1-3.9
0.25
-
0.20
0.20
-
0.05
0.15
Remainder
5154 Marine Grade Aluminum Specification & Performance
Temper
Specified thickness(mm)
Rm
MPa
Rp0,2
MPa
Elongation
min.
%
Bend radiusa
Hardness
HBWa
over
up to
min.
max.
min.
max.
A50 mm
A
180°
9o°
Fa
≥2.5
80.0
215
O/H111
0.2
0.5
215
275
85
12
0.5t
0.5t
58
0.5
1.5
215
275
85
13
0.5t
0.5t
58
1.5
3.0
215
275
85
15
1.0t
1.0t
58
3.0
6.3
215
275
85
17
1.5t
58
6.0
12.5
215
275
85
18
2.5t
58
12.5
50.0
215
275
85
16
58
H112
≥6.0
12.5
220
125
8
63
12.5
40.0
215
90
9
59
40.0
80.0
215
90
13
59
H12
0.2
0.5
250
305
190
3
75
0.5
1.5
250
305
190
4
75
1.5
3.0
250
305
190
5
75
3.0
6.0
250
305
190
6
75
6.0
12.5
250
305
190
7
75
12.5
40.0
210
260
160
6
75
H14
0.2
0.5
270
325
220
2
81
0.5
1.5
270
325
220
3
81
1.5
3.0
270
325
220
3
81
3.0
6.0
270
325
220
4
81
6.0
12.5
270
325
220
5
81
12.5
25.0
270
325
220
4
81
H18
0.2
0.5
310
270
1
94
0.5
1.5
310
270
1
94
1.5
3.0
310
270
1
94
H19
0.2
0.5
330
285
1
100
0.5
1.5
330
285
1
100
H22/H32

0.2
0.5
250
305
180
5
1.5t
0.5t
74
0.5
1.5
250
305
180
6
1.5t
1.0t
74
1.5
3.0
250
305
180
7
2.0t
2.0t
74
3.0
6.0
250
305
180
8
2.5t
74
6.0
12.5
250
305
180
10
4.0t
74
12.5
40.0
250
305
180
9
74
H24/H34
0.2
0.5
270
325
200
4
2.5t
1.0t
80
0.5
1.5
270
325
200
5
2.5t
2.0t
80
1.5
3.0
270
325
200
6
3.0t
2.5t
80
3.0
6.0
270
325
200
7
3.0t
80
6.0
12.5
270
325
200
8
4.0t
80
12.5
25.0
270
325
200
7
80
H26/H36
0.2
0.5
290
345
230
3
87
0.5
1.5
290
345
230
3
87
1.5
3.0
290
345
230
4
87
3.0
6.0
290
345
230
5
87
H28/H38
0.2
0.5
310
250
3
93
0.5
1.5
310
250
3
93
1.5
3.0
310
250
3
93
For information only