5083 and 5086 are non heat treatable alloys. The mechanical properties of the alloy depend on the chemical composition of the alloy and the hot rolling temperature. The supply status of marine 5083 and 5086 alloy is O, H111 and H112. Among them, the latter is resistant to stress corrosion, and can prevent the tropical climate from intergranular corrosion cracking.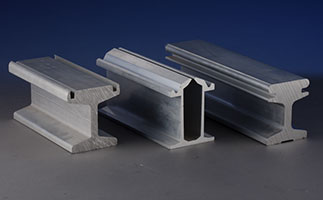 6061 and 6082 aluminum alloys are widely used as light structural materials and widely used in transportation materials. 6061 and 6082 alloy extrusion products need any double base heat treatment for age hardening. The working procedure is as follows: heating billet, extrusion, profile quenching, solid solution treatment, straightening, aging in furnace. Only by strictly controlling the technological parameters of each process can a satisfactory mechanical performance be achieved.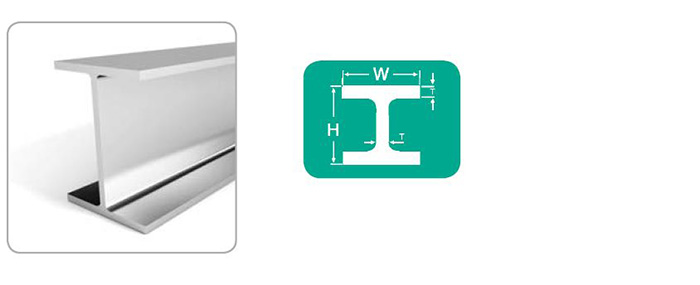 Marine aluminum alloy profiles
are generally used on three types of structures:
First, the main force structure with the strength as the main factor, mainly includes the hull structure and superstructure.
Different types of ships with different ship structure, ship structure generally include bottom plate, bottom plate, side plates, sheer strake, bulwark, deck, bulkhead, coaming, ribs, elbow plate, longitudinal beams, ribs, keel, reinforcement, pillar and pole.
The upper atmosphere structure forecastle, bridge and poop. The upper body as the cabin and placement of some ship equipment with the cab, studio, the crew and passengers of the living room and life. The upper structure includes frame, beam, door board, ceiling, partitions, fences and other special angle aluminum profile.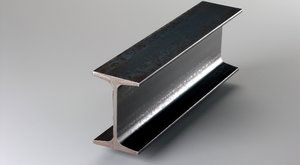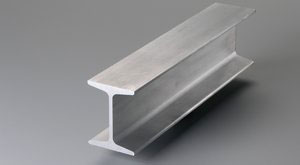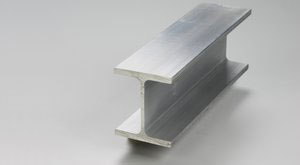 Seond,, that is, not force construction or force less components. For example, all kinds of fittings (anchor, mast, chimney, ladder, line and circuit device), oil tank, water tank, watertight doors, windows, cover, sanitary equipment, piping, ventilation, windshield, bracket, streamlined shell, handle, handrail, cylinder, piston, base, sling device and furniture etc. etc..
Third. The thrid structures refer to decorative and insulated components. The aluminum can color anodized, and the color anodized aluminum is used as an ornament, which is beautiful, economical and practical.
Marine Aluminum
I Beam Specification:
Alloy: 5083, 5086, 5383, 5059, 6061, 6082,6005A
Temper: H111/H112, T5/T6
Certificate: BV /DNV /ABS/Lioyds
Thickness: 3mm---50mm
Mechanical Properties of Marine Aluminum I Beam
Alloy
Form
Thickness(mm)
Temper
Rm
Rp0.2
(Mpa)
A% Min
Min.
A₅₀
A
5086
Shapes, Bar, Tube
3≤t≤50
H112
240
95
10
12
5083
Shapes, Bar, Tube Shapes, Bar, Tube
3≤t≤50 3≤t≤50
H111
O and H112
270 270
110 125
10 10
12 12
5059
Shapes, Bar, Tube
3≤t≤50
H112
330
200
10
5383
Shapes, Bar, Tub
3≤t≤50
O
290
145
17
17
Shapes, Bar, Tub
3≤t≤50
H112
310
190
13
6061
Shapes, Bar, Tube Profiles
3≤t≤50 3≤t≤50
T5 or T6
T5 or T6
260 245
240 205
10
8 4
6005A
Shapes, Bar, Tube Profiles
3≤t≤50
T5
260
215
9
8
Shapes, Bar, Tube Profiles
3≤t≤10
T6
260
215
8
6
10≤t≤50
250
200
8
6
6082
Shapes, Bar, Tube Closed shapes
3≤t≤50 3≤t≤50
T5 or T6
T5 or T6
310 290
260 240
10
8 5
Marine Aluminum I Beam Aluminum Alloys Composition
Alloy
Si
Fe
Cu
Mn
Mg
Cr
Ni
Zn
Ti
Ga
Others
Alu
Each
Toal
5083
0.40
0.40
0.1
0.4-1.0
4.0--4.9
0.05--0.25
--
0.25
0.15
--
0.05
0.15
Remainder
5383
0.25
0.25
0.20
0.7-1.0
4.0-5.2
0.25
--
0.40
0.15
--
0.05
0.15
Remainder
5086
0.40
0.50
0.1
0.2--0.7
3.5-4.5
0.05-0.25
-
0.25
0.15
-
0.05
0.15
Remainder
5059
0.45
0.50
0.25
0.6-1.2
5.0-6.0
0.25
-
0.40-0.9
0.20
-
0.05
0.15
Remainder
6061
0.4-0.8
0.7
0.15-0.40
0.15
0.8-1.2
0.04-0.35
-
0.25
0.15
-
0.05
0.15
Remainder
6005A
0.50-0.9
0.35
0.30
0.50
0.40-0.7
0.30
-
0.20
0.10
-
0.05
0.15
Remainder
6082
0.7-1.3
0.5
0.1
0.4-1.0
0.6-1.2
0.25
-
0.20
0.10
-
0.05
0.15
Remainder
Marine Aluminum I Beam Mould List:
| | | | | | | | |
| --- | --- | --- | --- | --- | --- | --- | --- |
| Material Code | A(mm) | B(mm) | T1(mm) | T2(mm) | R1 | R2 | G (Kg/m) |
| TP-848 | 7 | 20 | 1 | 1 | | | 0.092 |
| TP-900 | 12 | 44 | 1.4 | 1.4 | | | 0.246 |
| TP-1106 | 14.5 | 17.5 | 0.9 | 1 | | | 0.113 |
| TP-1293 | 15 | 81 | 1.2 | 1.2 | | | 0.364 |
| TP-693 | 17 | 34 | 1 | 1 | 0.5 | 0.5 | 0.211 |
| CAM_D010180 | 19.05 | 33.5 | 2 | 6.35 | 0.5 | 0.6 | 0.71 |
| TP-858 | 20 | 32 | 1 | 1 | | | 0.189 |
| TP-544 | 25 | 50.8 | 1.6 | 1.6 | | | 0.436 |
| TP-1119 | 25 | 80 | 1 | 1.4 | | | 0.456 |
| TP-85 | 35 | 180 | 3 | 3 | 3 | | 1.997 |
| CAM_D009103 | 53.01 | 37.14 | 3.21 | 4 | | | 1.284 |
| TP-585 | 70 | 100 | 5 | 5 | 1.5 | | 3.11 |
| TP-85A | 70 | 180 | 3 | 3 | 3 | | 2.564 |
| CAM_D008742 | 76.2 | 88.9 | 1.78 | 3.81 | 0.89 | 0.89 | 1.608 |
| CAM_D008677 | 76.2 | 114.3 | 6.6 | 4.5 | 7.8 | 3.3 | 4.035 |
| ALD_D002985 | 80 | 130 | 6.35 | 4.75 | 7.4 | | 4.374 |
| ALD_D000075 | 80 | 176 | 8 | 5 | 5 | 1 | 5.669 |
| CAM-253 | 80 | 160 | 10 | 10 | | | 8.1 |
| CAM_D002692 | 88.9 | 127 | 8.26 | 6.35 | 6.35 | | 5.951 |
| CAM_D010304 | 100 | 78 | 6 | 10 | 8 | 0.5 | 5.169 |
| ALD_D000072 | 100 | 270 | 10 | 6 | 5 | 1 | 9.503 |
| CAM_D002392 | 101.6 | 152.4 | 7.37 | 4.83 | 7.62 | | 5.969 |
| CAM-120 | 150 | 300 | 10 | 8 | 0.5 | | 14.209 |
| | 150 | 300 | 8 | 6 | 0.5 | | 14.209 |